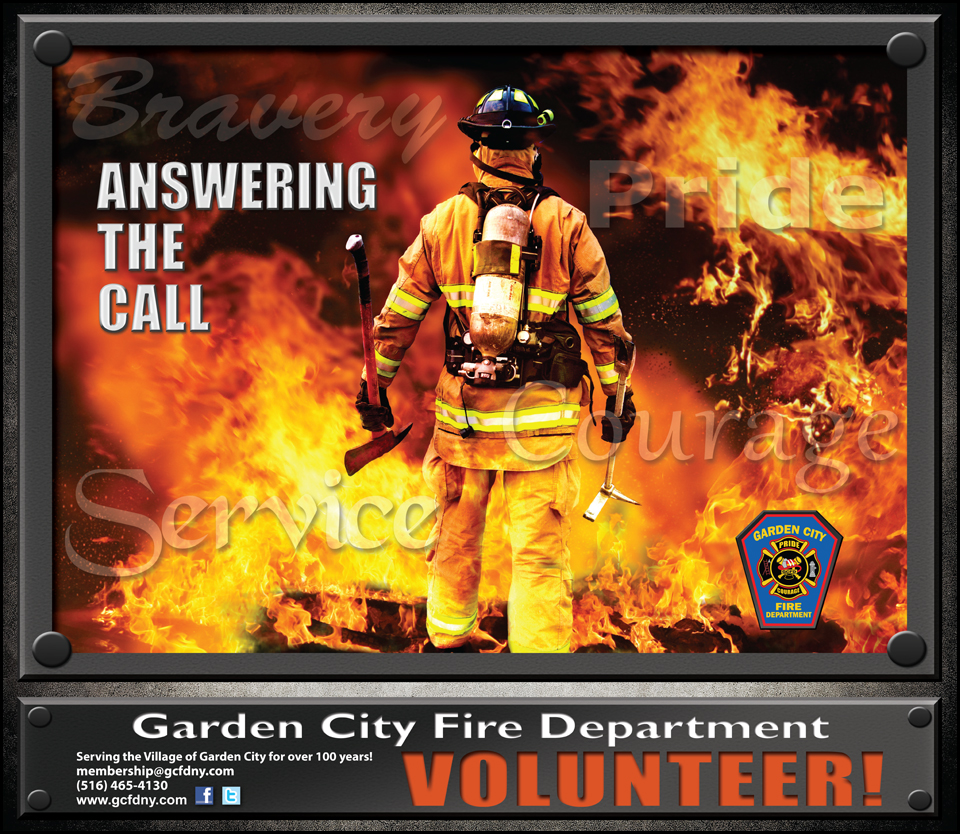 ---
ANSWERING THE CALL
Volunteer firefighting: One of the highest forms of community service!
Volunteer firefighters have been providing this valuable service to the Village of Garden City for more than 100 years, giving back, unselfishly, during fires, emergencies, and natural disasters such as hurricanes and snow storms. We respond to hundreds of calls for assistance throughout the year. We help our fellow neighbors when they are in a time of need.
How do I get started?
Click here to fill out an application, email membership@gcfdny.com or call us at (516) 465-4142 and leave a message that you are interested in becoming a volunteer firefighter.
Garden City Fire Department
Who are we?
We are a dynamic group of people, with various backgrounds and life experiences. We are lawyers, business people, architects, students, police officers, bankers, teachers, homemakers, and much more. We form a family of Volunteers committed to serving the Garden City community. Nothing beats the sense of fulfillment that comes from doing an important job well while helping your community. Learn how you can join the team by becoming a Garden City Fire Department Volunteer!